Baby Names
This was the page to name my nephew, who has already been born and named. This page is here for historical purposes, but of course no new suggestions will be accepted.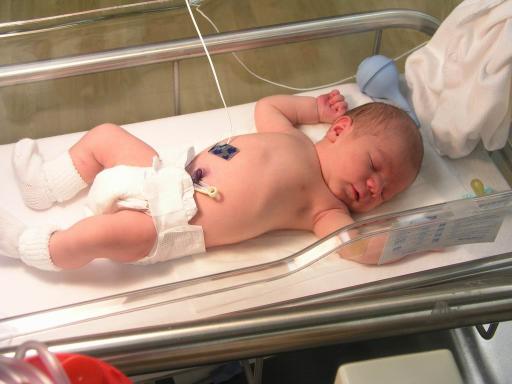 Owen Conner Mitchell
7 lbs., 2 oz.
19-1/2 inches long
born at 10:57 pm, December 26, 2003
---
Name my nephew! The baby is due in late December. He will have an older brother named "Logan Andrew Mitchell".
You can suggest one name or several, a first name only or a first name with a middle name.
Not only that, you can vote for any of the names that others have submitted! You can submit as many names as you like, but you only get to vote once per visit, so vote for any existing names first, and then submit one yourself.
Vote for the name(s) you like!
| votes | baby name | gender | submitted by |
| --- | --- | --- | --- |
| 95 | Adrian Paul | M | Joe Mitchell |
| 84 | Jack | M | Brooks Ann Camper |
| 82 | Ethan Paul | M | Pat Camper |
| 73 | Aidan Paul | M | Lacy Johnson |
| 69 | David Adrian | M | Brynda Mitchell |
| 68 | Adrian Lee | M | Brynda Mitchell |
| 64 | Owen | M | friend |
| 63 | Mason Paul | M | Pat Camper |
| 60 | Conner | M | Family Name |
| 56 | Martin Graham | M | aaron easley |
| 45 | Max Adrian | M | Pat Camper |
| 35 | Roxxor Slayer of Cow | M | 1337 15 6@Y |
| 30 | Elijah | M | Matthew Prosser |
| 28 | Mark Adrian | M | Pat Camper |
| 28 | Lynn | E | Matthew Prosser |
| 25 | Silas | M | Matthew Prosser |
| 20 | Arnold Schwartzihiemer | M | That one guy |
| 18 | Trogdor The Burninator! | M | Matt- Wuh |
| 18 | Joseph Ryan | M | Jill French |
| 14 | Trevor Paul | M | Mary Ruth |
| 14 | Lane | M | Jill Owens |
| 14 | Gavin | M | Adam Johnson |
| 13 | trikaso *clicking noise*Ugichoof | M | yess........ |
| 12 | Joel Adrian | M | Pat Camper |
| 10 | Cole | M | Joe Mitchell |
| 9 | horace claude | M | brian |
| 9 | Wayne | M | Micah Suit (Casey Bright) |
| 9 | John Doe | M | Ima Example |
| 8 | Tristan | M | riverrun & K. Mitchell (no relation!) |
| 8 | Paul Jr. | M | Matthew Prosser |
| 8 | Patrick Daniel | M | Patrick Daniel Revell |
| 7 | crazy mormon | M | bob |
| 7 | Patrick | M | Graham Mitchell |
| 6 | Thomas Edward | M | John Richmond |
| 6 | Joshua Michael | M | reader |
| 6 | Jordan | M | Kirsty Sharneil |
| 5 | iwishiwereagirl anh | M | ////////////////////////////////////////////////////// |
| 5 | da Bear | M | Its da Bears |
| 5 | T4B | M | ............otherland RULES |
| 5 | Marquis Debonair | M | Andy Fernandez |
| 5 | Marble | E | Buddy Camper |
| 5 | Happy | M | Pimp Daddy |
| 5 | Devon | E | Lacy Johnson |
| 4 | RuPaul | M | Im really a man if you didnt know |
| 4 | Levine | M | Cory Mullen |
| 4 | John Michael | M | Denise Peterson |
| 4 | Hrothgar | M | Eric the Red |
| 4 | Hanz | M | Austrian Bodybuilder |
| 4 | Franz | M | Starr Kendall |
| 4 | Donovan | M | Mackenzie Kelly |
| 3 | soda | M | ? |
| 3 | rocket | M | josh |
| 3 | graham mitch | M | ¿Què hora es? |
| 3 | Seth Ryan | M | |
| 3 | Mark Prosser | M | Mark Prosser |
| 3 | Gabriel | M | |
| 3 | Friend | M | That one guy... again |
| 3 | Devin | E | Devin Torres ;) |
| 2 | Vinnie | M | Roy |
| 2 | Seven Castanza | M | SeinfeldFan |
| 2 | Ryan | M | Don Allen |
| 2 | PinHead the HellRazor | M | that one guy |
| 2 | Paul Glen | M | Carol Herrington |
| 2 | Mason Owen | M | Lori Beaty |
| 2 | Larenth | M | |
| 2 | Gregor Samsa | M | Starr Kendall |
| 2 | Fenrir | M | Daniel Val Chisholm II |
| 2 | Dustin | M | AM |
| 2 | Aston | E | Cory |
| 2 | Andrew | M | Andrew |
| 1 | raef | M | brian |
| 1 | douglas | M | josh |
| 1 | Xavier | M | Jasmine |
| 1 | Urbin | M | Joe |
| 1 | Thad | M | |
| 1 | Sherman | E | Not S.A.G Initials! |
| 1 | Shamous McGee | M | Jim |
| 1 | Sean | M | me |
| 1 | Neo | M | |
| 1 | Micah | M | Where is Micah? |
| 1 | Merlin | M | Starr Kendall |
| 1 | Levi | M | Kirsty Sharneil |
| 1 | Lambert | M | that guy |
| 1 | John Hardage Mitchell | M | John Hardage |
| 1 | Joel Christian | M | Verity Walker |
| 1 | Jerek | M | Chris |
| 1 | Harrison | M | |
| 1 | Gaylord Fauker | M | Male Nurse |
| 1 | Foxtrot | M | Dudley |
| 1 | Emmitt | M | |
| 1 | Da Bulls | M | I have my own award |
| 1 | Crew Gabriel | M | Jessica |
| 1 | Conley | M | Verity Walker |
| 1 | Bryant Tyler | M | Vanessa |
| 1 | Blue in the Face | M | Kevin dude |
| 0 | crispian | M | andrew s |
| 0 | Verity | M | (it can be a boy name 2!!)Verity Walker |
| 0 | Nathaniel | M | V. Walker |
| 0 | Mike | M | Michael |
| 0 | Micah | M | What |
| 0 | Micah | M | Female? |
| 0 | Micah now baby boy | M | What happened? |
| 0 | Micah baby girl | M | What happened? |
| 0 | Micah baby boy | M | 50 votes? |
| 0 | Landon | M | seinfeld |
| 0 | Laddy | M | Verity Walker |
| 0 | Krishan | M | Verity Walker |
| 0 | Kramer | M | Seinfeld_fan_96 |
| 0 | Jory | M | amber |
| 0 | Heith | M | Verity Walker |
| 0 | Bullets McDeath | M | Bill Pacino |
| 0 | Bryson | M | Verity Walker |

No new female names or votes are being accepted
because the sonogram shows a boy!

| votes | baby name | gender | submitted by |
| --- | --- | --- | --- |
| 77 | Meredith | F | Brynda Mitchell |
| 72 | Marian | F | Brynda Mitchell |
| 65 | Piper | F | Adam Johnson |
| 64 | Lara | F | Joe Mitchell |
| 54 | Summer Alison | F | Graham Mitchell |
| 54 | Katie Agnes | F | Brooks Ann Camper |
| 44 | Dayna | F | Mackenzie Kelly |
| 43 | Madison Kate | F | Pat Camper |
| 39 | Mallory | F | Pat Camper |
| 29 | Paisley | F | Adam Johnson |
| 28 | Lynn | E | Matthew Prosser |
| 25 | Isabella | F | Matthew Prosser |
| 23 | Madeline | F | Pat Camper |
| 23 | Arianna | F | Matthew Prosser |
| 22 | Hannah | F | Matthew Prosser |
| 21 | Molly Kate | F | Nelda French |
| 18 | Honesty | F | Matthew Prosser |
| 16 | Laurie Agnes | F | Brooks Ann |
| 15 | Julianne | F | friend |
| 15 | Arden Rose | F | Lacy Johnson |
| 13 | Elizabeth (Liz) | F | Mark Prosser |
| 12 | Beatrice | F | Lynda Johnson |
| 10 | Macy Beth | F | Pat Camper |
| 10 | Kailee Ann | F | Lynda Johnson |
| 9 | Macon | F | |
| 9 | Adrian Michelle | F | Pat Camper |
| 8 | emma | F | brian |
| 8 | Kylie Marie | F | Lacy Johnson |
| 8 | Hallie | F | Jill Owens |
| 6 | Ella | F | candace prosser |
| 5 | Taylor Michelle | F | Jill French |
| 5 | Marble | E | Buddy Camper |
| 5 | Devon | E | Lacy Johnson |
| 5 | Adrianne | F | Pat Camper |
| 4 | Grace | F | Tyler Copple |
| 3 | Paula | F | Pat Camper |
| 3 | Lizzie | F | |
| 3 | Devin | E | Devin Torres ;) |
| 3 | Andrea Lee | F | Lynda Johnson |
| 3 | Adriana | F | Pat Camper |
| 2 | Tammy Olivia Naomi | F | AM |
| 2 | Spring Alison | F | |
| 2 | September Rose | F | Starr Kendall |
| 2 | Megan Claire | F | Pat Camper |
| 2 | Margaret Anne | F | John Richmond |
| 2 | Jon | F | Fatso |
| 2 | Cassie | F | Lori Eldred |
| 2 | Bianca | F | Lacy Johnson |
| 2 | Aston | E | Cory |
| 2 | Ariel | F | Kirsty Sharneil |
| 1 | wanda | F | brian |
| 1 | jayci | F | brian |
| 1 | Winter Alison | F | |
| 1 | Toni | F | anonymous |
| 1 | Sherman | E | Not S.A.G Initials! |
| 1 | Sadie | F | Sadie |
| 1 | Morgan Joy | F | Pat Camper |
| 1 | Livia | F | |
| 1 | Lindsay Faith | F | |
| 1 | Lilly Amanda | F | Mary Ruth |
| 1 | Kinsey | F | |
| 1 | Joslynn Angelina | F | Nicole |
| 1 | Heather | F | Don Allen |
| 1 | Emma Leigh | F | Lori Beaty |
| 1 | Ellyse | F | Kirsty Sharneil |
| 1 | Elizabeth Anne | F | |
| 1 | Courtney | F | |
| 1 | Christina Julie | F | |
| 1 | Charisma | F | Kristin Mitchell |
| 1 | Carmen | F | |
| 1 | Calla | F | |
| 1 | Autumn Alison | F | |